According to statistics, more than 50% of our labeling machine customers are from the United States in 2020. Customers come from industries such as food, beverages, cosmetics, beer and health care. Almost all American customers highly approve of our labeling machines. So in 2021, we made a major decision: The United States will be our most important sales market in the future
In order to improve our competitiveness in the United States and the consumption experience of American customers, we have a batch of labeling machines that will arrive in California in May.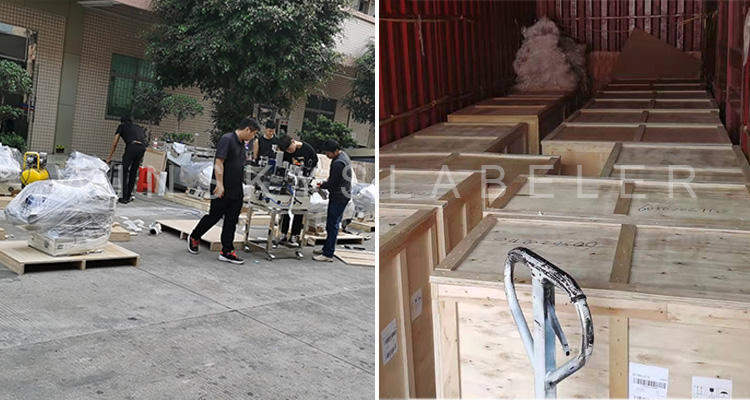 Packing site of the first batch of labeling machines shipped to the U.S.
This will gain the following benefits for American customers:
1. Faster Delivery
Whether you are in Los Angeles or New York, our delivery time can be guaranteed to be delivered to your door address within 1-3 days
2. Cheaper Price
There is no shipping cost, no customs clearance, and no local duty. American customers can almost buy our labeler at the factory price
3. Better Service
Support door-to-door inspection and door-to-door after-sales service. Let U.S. customers purchase more peace of mind
In order to open the US market faster, we hope that there are middlemen who understand the US market to sell our labeling machines. If you are interested in our labeling machine and want to become our agent, please contact us!
If you want to know more about our tabletop labeling machine, you can check this article:《8 Reasons Why Choose WINSKYS Tabletop Round Bottle Labeling Machine》

If you want to know more about pre-sale activities or agency details, please contact our sales!